The best thing about the launch of iPhone through its distributor is that now Pakistani could avail all of the specifications and features, including the FaceTime feature. Apple has also generated a country code: ZP/A to make sure that only genuine products reach the market.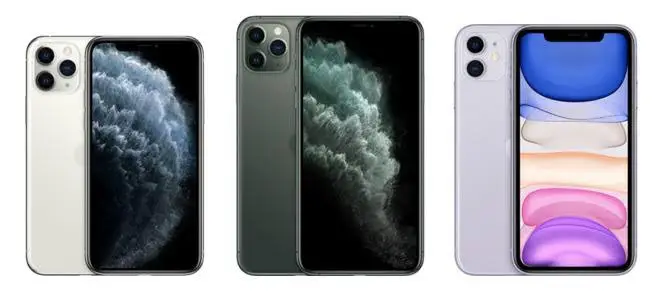 As people rushed to the nearest Apple stores to get their hands on the luxurious phones, celebrities also jumped on the bandwagon and posted their slofies and selfies from their new phones on Social Media.
Following are the celebrities that posted their selfies on Social Media taken from all new iPhone.
Mahira Khan looked pretty excited to test out the "Slofie" on her new iPhone 11 Pro Max.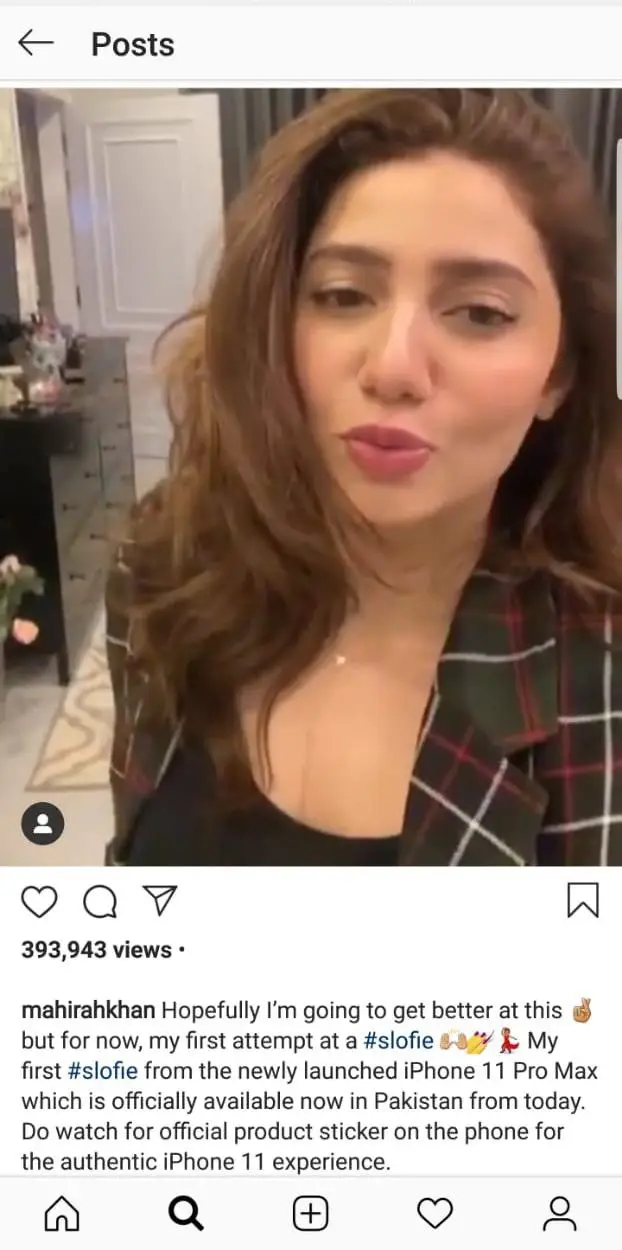 Hareem Farooq also pre-booked her iPhone and here's her 1st Selfie from it.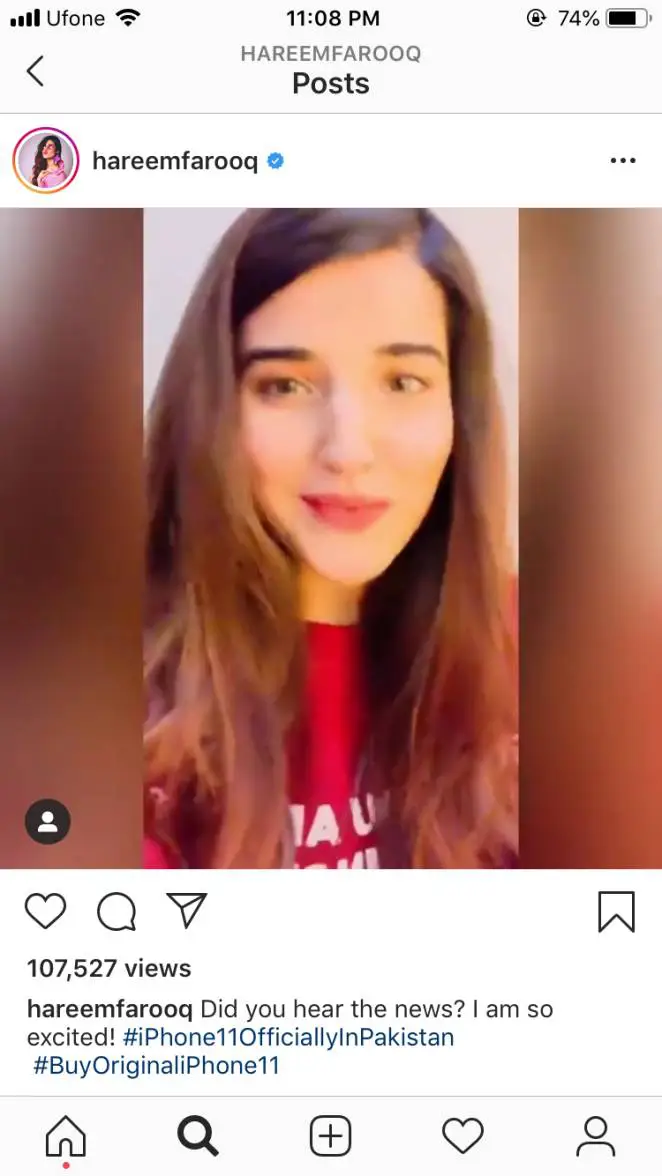 Here's the Selfie of Wasim Akram from his latest Midnight-Green iPhone 11 Pro Max.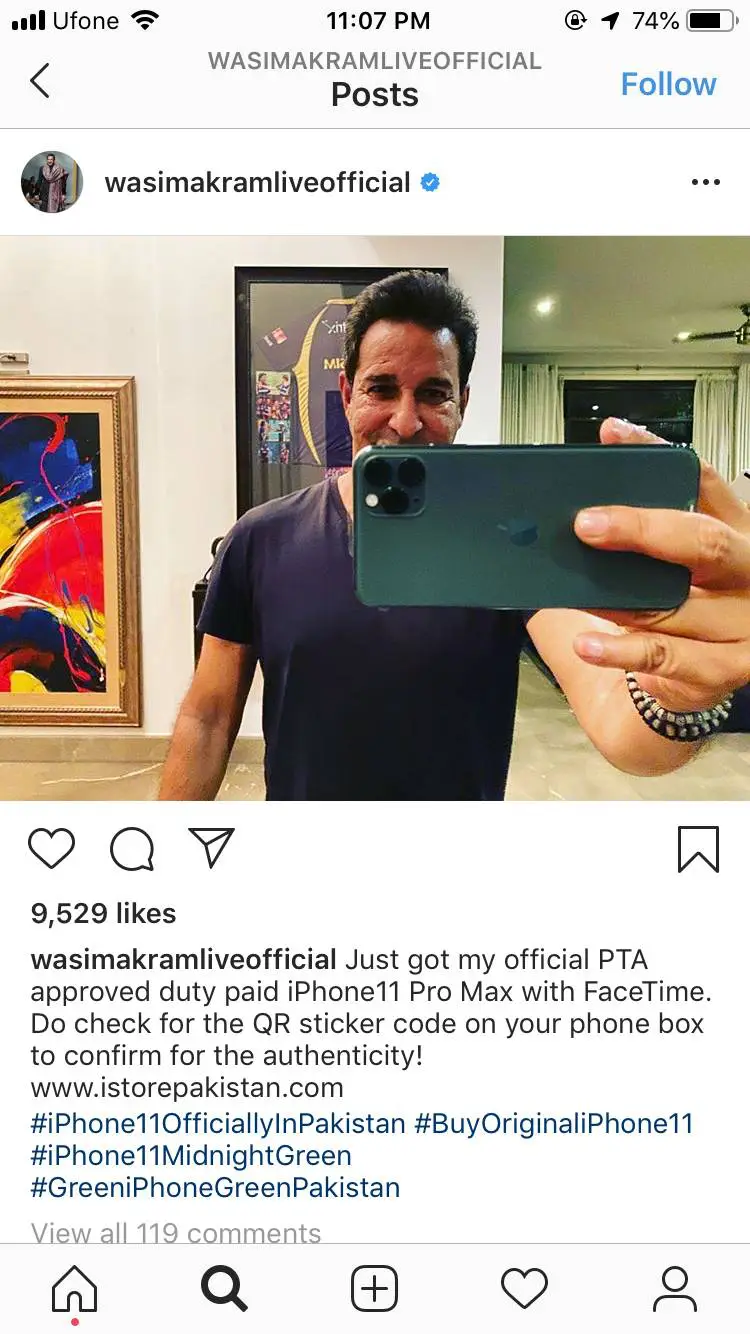 As the Celebrities are enjoying their firsts with iPhone 11, you can also join this party. Just post your selfie from the latest phone from Apple and tag #Happypotamas in that post and get a chance to get featured on our blog.